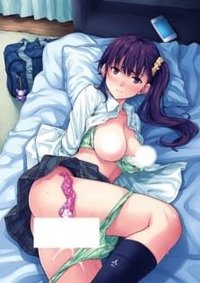 Kowaremono: Risa The Animation
"What should I do … I … I'm getting more and more abhorrent …" I perceive
the secret part unsheathed in front of my uncle's eyes, leaked a sugary-sweet breath from the end of the facehole.
The sound of a humid and sober sound is also toyed there and it does not stop, and the scent of a damsel with estrus accompanied by a bony ammonia smell provokes a masculine utterly obscenely.
The instinct that moneyless down the reason goes beyond the aversion.
This is no longer the relationship inbetween my uncle and my cousin.
Original title
コワレモノ:璃沙 THE ANIMATION
First air date
Jan. 01, 2016