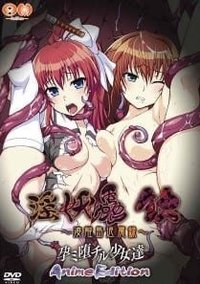 Inyouchuu Shoku: Harami Ochiru Shoujo-tachi
Try as hard as they might, there's no escape for Takeru, Mikoto, and Sui. The youthful beauties have to become a breeding ground for insectoid demons from another dimension… But what if there's a way to restore their hope? What if their situation is not as desperate as they originally thought?
Original title
淫妖蟲 蝕 -孕ミ堕チル少女達- Anime Edition
First air date
Aug. 04, 2017
Something wrong? Report please.
Episodes
Hentaisea Recommend