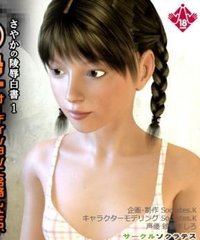 Sayaka No Ryoujoku Hakusho
The young aspiring actress called Sayaka would od anything for a role. Even though she is of petite stature and doesn't have big perky boobs she waits hopelessly for an audition call. Once she gets it she is ecstatic to go and meet the casting director but not everything goes as she wished for.
Original title
さやかの陵辱白書1「○役オーディションに合格したら、犯されました。」
First air date
Nov. 24, 2011
Something wrong? Report please.
Episodes
Hentaisea Recommend