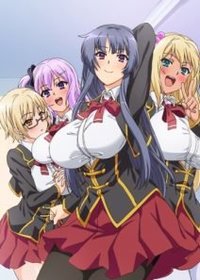 Kyonyuu Dosukebe Gakuen
The protagonist of this hentai is a curious high school boy who overheard his schoolmates whispering about something juicy. Apparently, they were all talking about how they were all virgins and couldn't wait to lose their virginity. He gets caught eavesdropping and now has to deal with horny dames.
First air date
Oct. 05, 2018
Something wrong? Report please.
Hentaisea Recommend