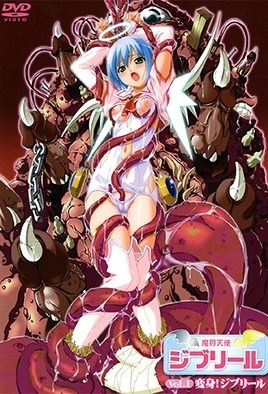 Jiburiru The Devil Angel 1
When a schoolgirl is walking alone in the street, a tentacle monster appears and fucked her. Then a devil boy is lurking in top of the building and laughing. Then summer break began, Naoto and Rika confessed their love for one another and began to go out with each other. Suddenly the devil boy appears again, and he tried to take Rika away with his tentacles. Naoto did his best to save Rika from that devil boy, but he couldn't anything to do with devil's power. At that very moment, a girl Loverie, who name herself an angel, came and saved them. Loverie fought the demon boy but she was injured.They took care of Loverie after getting injured and the two lovers were told that in order to win the battle on that demon they must make love to the person that they care of. Because Loverie had lost her power during the fight, she asked Rika fight for her. On the other hand, the devil had lost his power in the fight too. Then, Otonashi Meimi, who was a classmate of Naoto, happened to come and see Naoto confess his love to Rika, and she became jealous. Taking advantage of her jealous, he haunted her. He made Meimi into an evil heroine, Misty, and made her attack Rika again. On the other hand, Loverie turned Rika into Sei Tenshi Djibril and let her fight against them.
First air date
Nov. 25, 2004
Something wrong? Report please.
Hentaisea Recommend