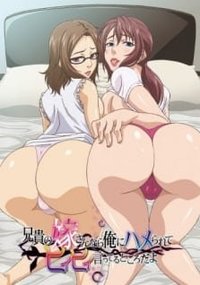 Aniki No Yome-san Nara, Ore Ni Hamerarete Hiihii Itteru Tokoro Da Yo
The main characters are brothers who are well-respected among their friends and colleagues. They are smart and handsome. Their wives are stunning. The brothers have huge dicks. The action revolves around them and their wives. We see everything there is when it comes to their sex life. There's lots of sex here!
Original title
兄貴の嫁さんなら、俺にハメられてヒイヒイ言ってるところだよ
First air date
Aug. 28, 2015
Something wrong? Report please.
Episodes