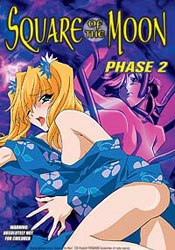 Square of the Moon phase 2
A second moon has appeared within Earth's orbit but is only visible from the surface, rendering all other means of scientific detection useless. While out at night, Ryo is chased by a monster and displays a psychic ability to avoid harm and dodge it's attacks. This brings him to the attention of a group calling themselves The Astronomy Club who also have supernatural abillities and dispose of these monsters. They try to persuade him to put his ability to use and join their cause.
First air date
Apr. 25, 2002
Something wrong? Report please.
Hentai Games