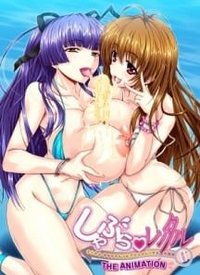 Shabura Rental: Ecchi Na Oneesan To No Eroero Rental Obenkyou The Animation
Suuichi ends up spending the summer holiday at the dorms instead of going where he had planned to, but it simply works in his favor! Having his hot step-sister as well as 3 other jaw-dropping babes to stay with, he gets to learn a special thing from each and every one of them, having the time of his life!
Original title
しゃぶらレンタル ~エッチなおねえさんとのエロエロレンタルお勉強~ THE ANIMATION
First air date
Feb. 27, 2015
Something wrong? Report please.
Hentaisea Recommend
Episodes