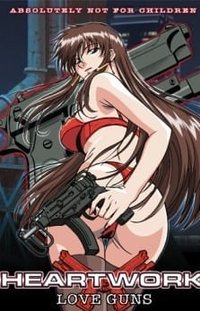 Heartwork: Symphony of Destruction
The fiendish gun to which that makes the person deviate whom it has, proceeds to inhale no human thing blood.
A certain day, Asakura authoritative obtains that gun accidentally. In the bag where the gun has entered the mass currency and flick of request for the assassination by the person of puzzle… the possessor of the original bag was the strike stud who is called the hunter.
It faces to the actual place of assassination, as a hunter uniting with the lady angel of puzzle imperious, there, he means to assassinate the target.
As for domineering, selecting one some kind o
Original title
HEARTWORK Symphony of Destruction
First air date
Aug. 28, 2003
Last air date
May. 21, 2004