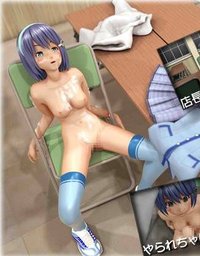 Power Harassment!
Scene 1 :
chief: "You indeed don't know, Nanami?"
Nanami: "I'm afraid I don't know."
boss: "But you were the only one here when it went missing."
boss: "Let me witness."
The chief had been targeting the dispatch assistant from the commence.
chief: "It's an SD card. If you don't fumble all over you won't sense it."
chief: "Here, let me search your clothes."
boss: "Where is it covert? Tell me."
And he started to perceive her bosoms thru her half-top.
Nanami: "S-stop, master. satisfy."
boss: "What for? You're a suspect!"
E
First air date
Dec. 23, 2010