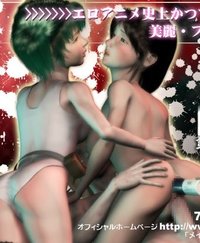 Raid. 1st Chapter – Intruder
The action here is one part pornography and one part western. It features Yuri Kitanosaka and Hiroyoshi who went on a mission to a place where they were not supposed to go. There, there were multiple beasts and monsters. Will these two survive the adventure or will they end up being attacked by cicadas?
Original title
【RAID-霊奴】 ~第一章 侵入者~
First air date
May. 08, 2008
Something wrong? Report please.
Episodes
Hentaisea Recommend