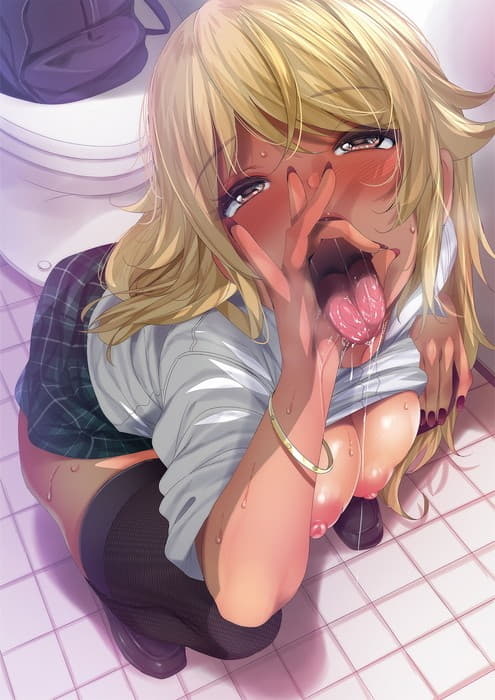 Otaku ni Yasashii Gal toka Kyonyuu no Osananajimi toka
"Kurogyaru-chan and Megane-kun."
Shogo Kageura, an otaku with glasses, is summoned to the gym where all the girls gather.
Yua loses the game and shows Shogo's virgin prick in her and they are joined together in front of everyone's eyes.
And the pussy I felt at that time was tingling, and I couldn't suppress the feeling in any way.
When she sees Shogo in the hallway, she takes him into the women's restroom, takes off his pants, and suddenly sucks him off.
Their aching bodies lay on top of each other and during sex they decide to hook up.
"After that, Black Gyaru and Megane-kun."
Shogo, with his otaku glasses, proudly talks about his figures in his room.
Jealous of the figure, Yua insists that I am her and devours Shogo's body.
When they confirmed to each other that they liked each other, the feelings overlapped many times as they played with each other's bodies and felt each other.
And he told her of his promise for the future.
Original title
オタクに優しいギャルとか、巨乳の幼なじみとか。 1 [ふみひこ]
First air date
Apr. 15, 2022
Something wrong? Report please.