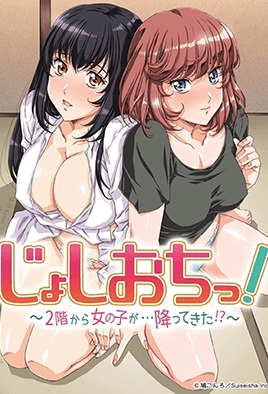 Joshi Ochi! 2-kai kara Onnanoko ga… Futte Kita!
Aikawa Sousuke is an part-time worker who lives in a run-down apartment. One day he hears a creaking sound from his ceiling, and suddenly the resident of the apartment above his, Unyuu Sunao, falls through a hole that appears in his ceiling onto his bed. Thus starts Sousuke and Sunao's comical life of living together.
First air date
Aug. 27, 2018
Something wrong? Report please.
Hentai Games