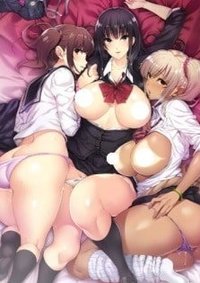 Kyonyuu Jk Ga Ojisan Chinpo To Jupo Jupo Iyarashii Sex Shitemasu
Ms. Sayna Miyamoto is the vice-president of the college. She helps the boss of the school. This woman has incredibly big breasts and an amazing appetite for sex. She is showing off her deepthroating skills, and one day she stays in the classroom after school so she and Kyoko Tazawa can have lots of sex in many positions.
Original title
巨乳J○がオジさんチ○ポとじゅぽじゅぽいやらしいセックスしてます.
First air date
Oct. 05, 2018