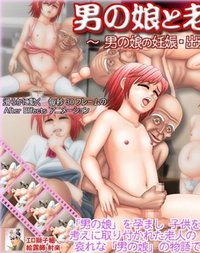 Tranny And Gramps -a Pregnant Crossdresser!
The story of Tomomi, a crossdressing stud, and his allurement by an elderly fellow who inseminates and makes him give birth.
Tomomi is so pretty that he looks like a doll. One day, clothed in his step-sister's clothes, a mysterious old boy eyed him and brought him home. The elderly guy mistakes him for a hermaphroditism chick and draws plans to make her wolf him a child…
But as a masculine, providing birth? What is the fate of the boy who's fallen sub to this deranged older guy?
This video is so messed up brutha… and dont leave behind! this has no audio :p
Original title
男の娘と老人 ~男の娘の妊娠・出産!?~
First air date
Dec. 09, 2010
Episodes