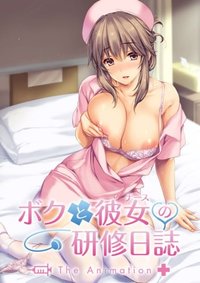 Boku To Nurse No Kenshuu Nisshi The Animation
Takuya works at the clinic. The dude had his first-ever day and he hoped to become a doctor one day. There, he met his childhood crush Mio. She is working as a nurse in the hospital and she showed the room to the protagonist and as you might expect the dude wanted to make a move on her. Will he win her over?
Original title
ボクと彼女[ナース]の研修日誌 THE ANIMATION
First air date
Nov. 30, 2018
Something wrong? Report please.
Episodes
Hentaisea Recommend