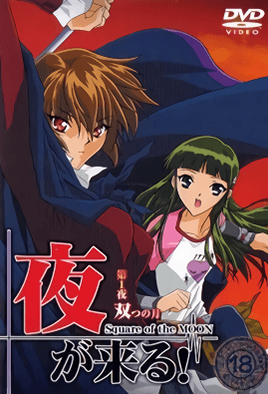 Yoru ga Kuru! Square of the Moon
Strange monsters start to appear on the streets, raping women.How is all of that connected with the appearance of a second moon in the sky? Blue moon suddenly appeared near the moon, they called it True Moon. After 3 years when True Moon shined blue, a monster appeared in front of Ryo. He ran away from the monster, but finally, the monster cornered him. When he began to accept his death, a red eyed girl, Izumi, appeared. She cut the monster to death, and gone.
First air date
Apr. 24, 2002
Something wrong? Report please.
Hentai Games