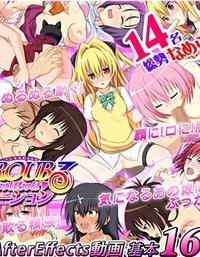 ToRoub-ru
Hentai series focusing on the hottest babes from the To Love Ru series, including (but not limited to) Mikan, Momo, Golden, Risa, Kyouko, Yui, Haruna, Nana, Nemesis Momo, Mea, Lala, Sachie & Mami. Sadly, there's only one episode, but you're sure to enjoy it thoroughly, from top to bottom, as they say.
Original title
ToROUBる-THEちゅぽちゅぽアニメーション-
First air date
Aug. 29, 2015
Something wrong? Report please.
Episodes
Hentaisea Recommend