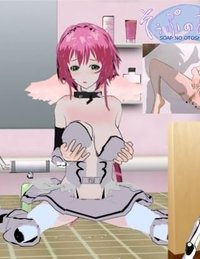 Soap no Otoshimono (Ikaros Edition)
This pornographic parody focuses on Ikaros (aka イカロス, ikarosu) from the Sora no Otoshimono universe. The pink-haired hottie endures a very passionate sex session in this one-episode hentai series. There's no need for you to know the source material because this one is all about HOT fucking.
Original title
ソープの堕としもの(イカ○ス編)
First air date
Jul. 28, 2011
Something wrong? Report please.
Hentai Games
Episodes