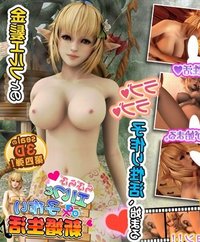 Shinkon Kozukuri Life With Lovey-dove Elf
Your steaming, babymaking hook-up life with a cool silver-haired elf … embarks
You were stranded in the mountain forest.
When your gams gave out,
you lost consciousness, and woke up on a couch
in a sequestered tiny apartment.
A youthful nymph lay next to you.
She was a fantastic elf with silver hair
and ideally sleek skin.
"I can't risk other humans detecting
about this place, so you can never leave.
You're welcome to remain with me."
To save you she gave a part of her own life.
"If you want to repay me, put a fresh
Original title
らぶらぶエルフと子作り新婚性活♪
First air date
Feb. 28, 2014
Episodes