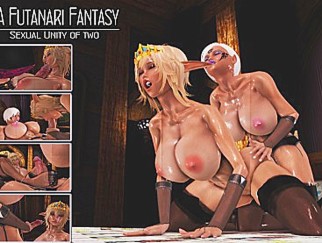 A Futanari Fantasy Sexual Unity Of Two
The Kingdom of Cira's population is on the brink of extinction due to curse unleashed upon the Elfen race. The merely one who is able to aid the Queen of Cira and her people is a sorceress named Lilda. She is Futa from the Futanari tribe and for centuries the Elfen people has discriminated against the Futanari and now they are in need of their sacred acts. The Queen of Cira is ready to do everything, in order to save her people from complete extinction.
First air date
Apr. 21, 2015
Something wrong? Report please.
Hentai Games
Episodes