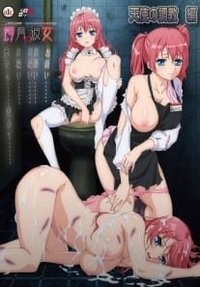 Shiiku X Kanojo
The name of the angel is Natsuko Otsuki.
It is amazing from the appearance youngness, but actually it is over 20 years senior.
Recently, this angel has been tainted by Shibata.
She … Natsuko is being deceived.
I, Wakasa Zhuang two is the only one that can purify the angel.
My freshly squashed moist batter is the only magic bullet to turn her into an angel.
"The culprit is a middle-older boy," Wakasa Soji ". satiate come to help rapidly!
… Yes, she is being deceived.
Original title
飼育×彼女 天使の拘束編
First air date
Aug. 26, 2016
Last air date
Jan. 27, 2017