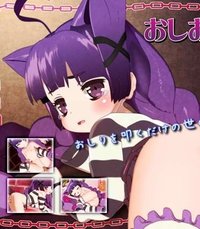 Punishment Journal – Alice
"My penalty has no effect to them…?"
I thought it was an effortless job to be a supervisor of half-criminals in a reformatory school, with a task to pat nymphs on the ass. But it revved out that these women find elation in the spank and it adds nothing to their rehabilitation! Well, they may need tougher correction… and I picked up a doll named Alice for my first-ever target.
Seismic introduces the 2nd book for adults, crammed with very magnificent animations!
glamour and uber-cute Alice is totally voiced by Phan Masaki! Let's commence providing a wild penalty!
Original title
おしおき日報 アリス編
First air date
Dec. 31, 2010
Episodes