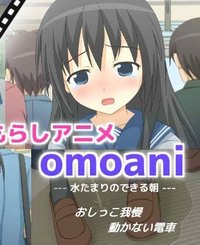 omoani -morning puddles-
This hentai series follows an unlucky schoolgirl with a tiny bladder, forced to hold in her pee during the early morning commute to school.
You can watch this and numerous other hentai shows for free at our site, HentaiSea. All you really have to do is bookmark this page to never miss an episode.
Original title
omoani–水たまりのできる朝–
First air date
Sep. 29, 2015
Episodes