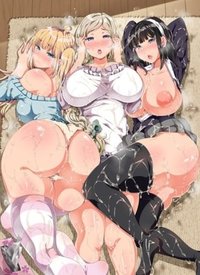 Muttsuri Do Sukebe Tsuyu Gibo Shimai No Honshitsu Minuite Sex Sanmai
The plot of this manga-based hentai tells the story of a young boy whose sexuality is wakened by his hot Russian stepmother and her two beautiful daughters. While his father is on a business trip he seduces his step-mother and two step-sisters and has unforgettable sex with the three of them.
Original title
むっつりドスケベ露義母姉妹の本質見抜いてセックス三昧
First air date
Jun. 01, 2018
Something wrong? Report please.
Hentai Games
Episodes