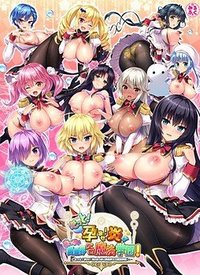 Motto! Haramase! Honoo No Oppai Isekai Ero Mahou Gakuen!
Takmu Kitaya is a doctor who is the protagonist of this story. He writes novels with adult themes and he seems to be doing really well. One day he met a sexy woman who wanted to find out more about him. After some chatting and flirting, these two end up having tons of fun. Let's see if there will be loads of sex?
Original title
もっと!孕ませ!炎のおっぱい異世界エロ魔法学園!
First air date
Apr. 27, 2018
Something wrong? Report please.
Hentai Games
Episodes