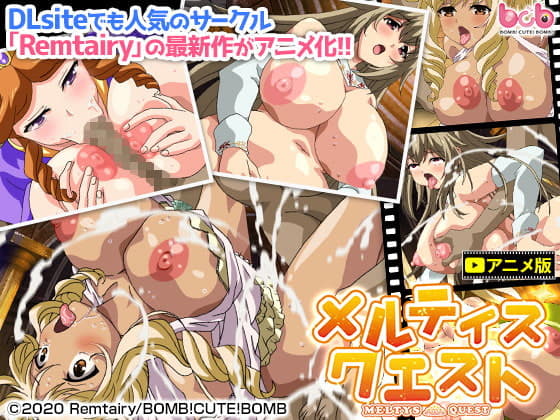 Meltys Quest
Returning Diavel and Dahlia to the castle, Meltis and Esmeralda are relieved. However, for some reason Meltis has a burning body. Apparently, on the journey to defeat Black Dahlia, he grew up as an adventurer and her bitch level went up.
Meltis can't wait anymore. She takes off her clothes and starts masturbating. The men of the town come and get together.
Meltis keeps her desire, and blows, pie blowjob, reverse rape and orgy in the field. Esmeralda is in heat when he sees Meltis. With a meat stick in the crotch, Meltis and a rich kiss & public sex. The men around there also get involved and blame the two anal.
First air date
Feb. 28, 2020
Something wrong? Report please.
Episodes
Hentaisea Recommend