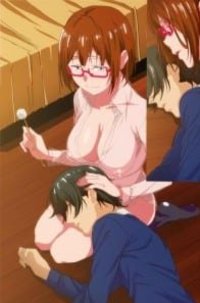 Anata Wa Watashi No Mono: Do S Kanojo To Do M Kareshi
Torment? Is it a favor?
Chitose who spends as an honor student in the school.
She is in love as a daughter-in-law of her age. I am a university college girl I witness by instruct every morning.
He is a tall, bulky, wondrous man with a lil bit of ambience.
Such was the first-ever time Chitose confessed to him, and it was shaken for the very first time in his life.
Chitose was dazed, but it was a confession on what I knew was this.
Chitose instantaneously moves on to the next act. Take out your smartphone and showcase him the screen.
There is a assets
First air date
Apr. 28, 2017
Last air date
Aug. 11, 2017