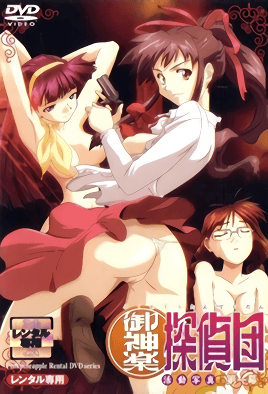 Mikagura Tanteidan
Mikagura Tokito was the director of a detective agency, which had solved a lot of cases. One day he disappeared, apparently involved in an accident. Tomoe, Shigeno, and Chizuru, who adored him, got anxious thinking about what had happened to him. Hearing that Shigeno's elder brother had seen him at a church in a foreign country, they travelled there hoping to meet him again.However, it was a dead body of a priest in a church which they found there. Then there was a girl that been abused by local villagers, they make her a sex slave. Then the nun that runs the convent was subjected also to sex abuse. Do the girls will find out the mystery behind the villagers?
Original title
Mikagura Detective Agency
First air date
Mar. 25, 2004
Something wrong? Report please.
Hentai Games