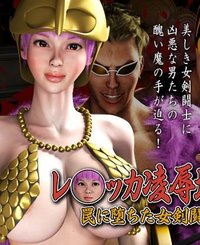 Rebecca Assault Hell – Gladiator Of Treason
This is a parody of "One Lump" and it features the gorgeous female gladiator – Rebecca. She is fighting at the colosseum when she heard that the king is injured and probably unguarded. The woman realized that this was her chance to murder the king and she went to his palace. Once there she got chained and sexually abused!
Original title
レ◯ッカ凌辱地獄 罠に堕ちた女剣闘士
First air date
Aug. 23, 2014
Something wrong? Report please.
Hentai Games
Episodes