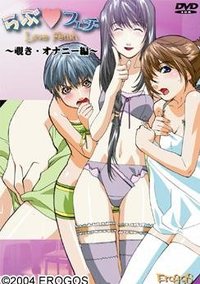 Love Fetish ~nozoki Onani Hen~
It was coincidence.In the evening, when the public petition who left behind errands goes to the staff guest room, themusic instructor was indulging in getting off while making a smartphone call.
Public authoritywhopeeped atglossy unusuality not to flash usual, has not left it from the head since.
As if to hunt down, I will look atMasturbation of Suka this time.
The expression of Suzuka like the everyday representative,but ecstatic expression that everyday is incapable to demonstrate us, gestural… and pant voice.
The public official commenced to notice something.

Original title
らぶフェチ ~覗き・オナニー編~
First air date
May. 28, 2004
Episodes