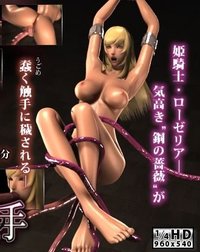 Knightess And Tentacalia
Under the castle, in dark and cold dungeons there are beasts and monstrosities that should never see the light of day. One day, these creatures manage to escape their prison and roam free through the land. Brave Knightess Roselia is sent to kill every last one of them but they capture her and fuck her.
First air date
Nov. 29, 2013
Something wrong? Report please.
Episodes
Hentaisea Recommend