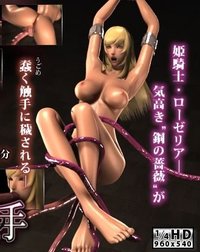 Knightess And Tentacalia
Toxic tentacles that emit an stimulant fumble the naked skin of a swimsuit armored valkyrie.
The holy empire of Arkhelm had the most mighty military in all the land.
Reports of monsters in the dungeons below the castle made their way to the higher echelons of energy.
In reaction, the Knightess Roselia was sent to purge all rivals.
But…
First air date
Nov. 29, 2013
Episodes