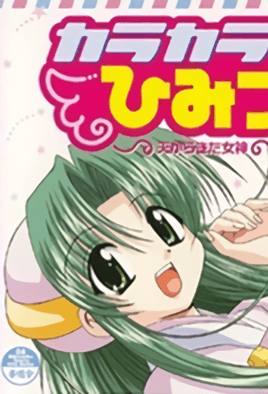 Karakara-sama no Himitsu
Akimitsu went to his grandfather's village, unknown to him he was meant to be sacrificed to "Karakara-sama", the guardian deity of the village fountain. However it was a beautiful and lovely girl that appeared. Her name was Moeki, and she said she had to have sex as a ritual. The lucky boy made love to a deity that night. In the next morning, Akimitsu wakes up to find out Moeki is still there, she can't make her way to heaven. Moeki and Akimitsu goes to his neighborhood and they meet two other girls who are enemy of the goddess who also want to live with Akimitsu. Now, he got three girls who wants his cock so bad.
First air date
Nov. 24, 2001
Something wrong? Report please.
Episodes
Hentaisea Recommend