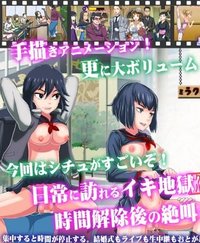 In My Town What Can't Be Done In Time Is Done Between
Stop Time
Events around me unfold like any typical day.
femmes ambling down the street, clad up and going places.
Secretaries to work, students and professors to school.
Turn on the TV and there's a pretty weather nymph.
ultra-cute ladies getting to be idols and doing some spectacle.
I bet they have a rotten personality amirite?
Someone getting married. Some mommy-stepdaughter mixture shopping.
Some JK and her homies at practice or talking…
Living up puberty? The so called spring of their life?
glance at them all, leading fulfil
Original title
ヤレぬなら止めてみせよう俺の町
First air date
Jun. 25, 2016
Episodes