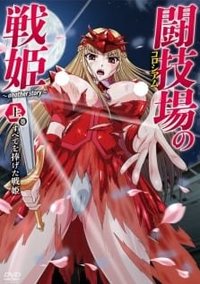 Colosseum No Senki: Another Story
Colosseum no Senki: Another StoryBased on the glamour novel by Wakatsuki Hikaru and Hima.
A female of royal blood wants to slink out of a dangerous town before she gets killed. The only problem is, she doesn't have enough money to fund an break away or to hire a bodyguard. Theres only one possible way out of this – become a escort.
Original title
闘技場〈コロシアム〉の戦姫~another story~
First air date
Dec. 04, 2015
Last air date
Jan. 08, 2016