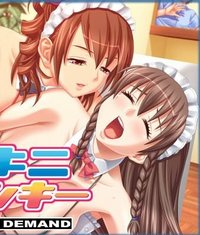 Bikini Junkie
Mizuno Fumika (CV: Mahiru Kaneda)
A college girl who attends a nursing school with a hero's cousin brutha.
I will be invited to Tomoe and work at a bathing suit cafe.
I have a voluptuous figure, but the person himself has a complaint on my softcore figure.
I am shamefaced to uncover my skin to people, and I do not want to wear swimsuit so much.
I love the hero who is a cousin brutha from elderly days.
First air date
Apr. 21, 2007
Episodes