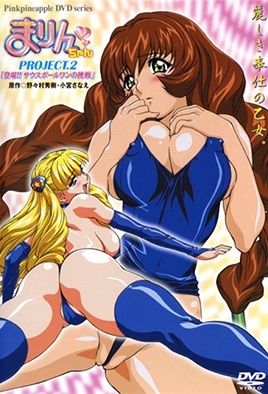 Marine A Go-Go
For the bright future of Japan, Dr. Narutaki who is trying to preserve true Japanese men, needs semen from 100 specimens. The problem is these 100 specimens wouldn't give it to him voluntarily, so he comes up with a plan. He gets Marin, a sexy girl from an all girl school, and puts her into a special costume that transforms to a mans desire and won't come off until she gets all 100 semen samples. But there is a sexy android who is exhausting some men and the race for the project has just began.
Original title
Let`s Go Marine-chan
Last air date
Sep. 26, 2002
Something wrong? Report please.
Hentaisea Recommend