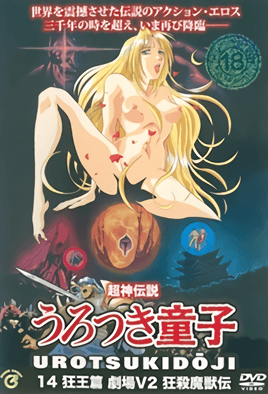 Urotsukidoji New Saga
An immortal beast-man of supernatural lusts, Amano Jaku escapes prison to gratify his appetites at Meishin College. But the campus is not just a hotbed of luscious coeds – it's the breeding ground of a hideous monster! On the day before he is scheduled to be executed in the man-beast realm, Amano Jaku is sent to the demon realm to investigate the truth of the legend of the Chojin. While Amano's spending a pleasurable time with the queen of the demon realm, an accident causes the demon and human realms to converge.
First air date
May. 03, 2003
Something wrong? Report please.
Hentaisea Recommend