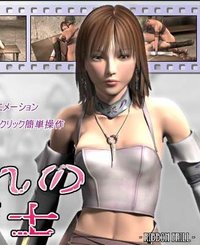 Toraware No Onna Kenshi (captive Swordwoman)
A police swordwoman in the kingdom is seized by bandits and…
The content is made up of toon and voices across the story (with some exceptions).
The story goes on by plain button clicking, so effortless to leap to your fave episodes.
Loop toon and alternative viewpoints available in some vignettes.
w/take-cloth-off and spunk vignettes.
First air date
Nov. 06, 2005
Episodes