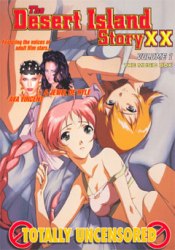 The Desert Island Story XX
This time around, nine survivors end up stranded on an island. A mystery explosion happens on the Island in a laboratory. Aoi and Shiori are among the survivors of six girls and three men. They are all isolated and stranded with no means of communication. These girls find out that the purpose of the laboratory is to transplant one's thoughts and emotions into the body of a victim. No one has come to rescue them and the beautiful girls are attacked one by one as they struggle for survival.
First air date
May. 08, 1999
Something wrong? Report please.
Hentaisea Recommend