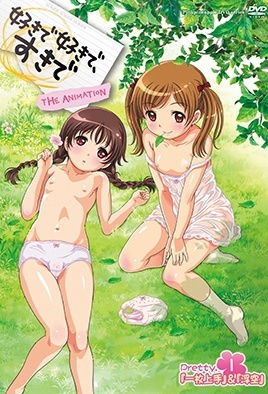 Suki de, Suki de, Suki de
The story follows two girls and their relationships with their older brothers. The first one is an annoying sister who is always in her brother's room. The older brother can't watch his favorite porn so he drugged his sister. But she pretend to be sleeping or mild awake. Until her brother gets horny and began touching her. In the end they had sex and it was their first time. The other young girl story is welcoming her older brother who is long gone to their home. On that night, she confessed that one of their mom's visitor touches her intimate parts and the older bro suddenly feel that she want to protect her sister. But the sexual urge awakens for both of them.
First air date
Jun. 28, 2012
Something wrong? Report please.
Hentaisea Recommend