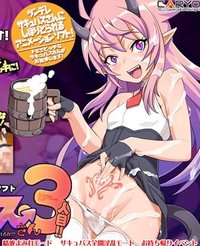 Succubus-san Of The Tavern 3
In the alleyway of an unknown town, in a faraway land,
there be working at an elderly tavern, a masochistic tsundere succubus!
introducing a snobby and sadomasochistic succubus damsel
totally voiced and animated for your self-indulgent gusto!
Will you be able to treat her powerful and imperious servicing?
If you become close maybe you can take her "to go"…?
She may be very first-timer at very first, but thru attempting out all
the various sexual plays, she will be enlightened to the lewdness.
Both what she says, her facial cumshot expression
Original title
酒場のサキュバスさん 3人目!!
First air date
Feb. 28, 2019
Episodes