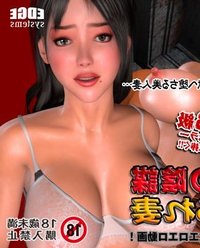 Strang Erotica – The Conspiracy Of Dr. Busujima
After a really sick plan to transfer his soul into a younger recipient, Busujima, a very old scientist, fails to do so as he traps his soul inside a dead carcass that mutates and goes not accordingly to plan. The younger male's wife now has to take the sexual desires the mad scientist always craved for.
Original title
怪奇エロエロ Dr.毒島の陰謀 罠に堕ちた寝取られ妻
First air date
Dec. 27, 2011
Something wrong? Report please.
Hentai Games
Episodes