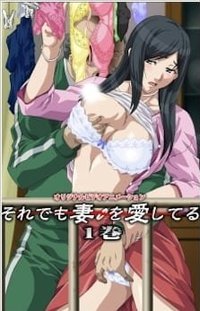 Soredemo Tsuma o Aishiteru
Soredemo Tsuma o Aishiteru is a story of a stacked housewife by the name of Nanami. After moving into a new house with her loving husband, Nanami is terrorized by the landlord who blackmails her into having sex with him. Nanami goes through with it and that gives him even more leverage on her.
Original title
それでも妻を愛してる
First air date
Oct. 21, 2011
Last air date
Sep. 20, 2013
Something wrong? Report please.
Hentai Games