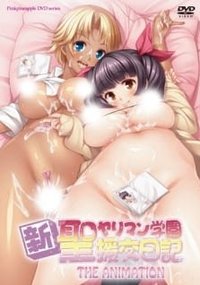 Shin Sei Yariman Gakuen Enkou Nikki The Animation
Based on a doujin game by Orcsoft.
Saiki Yasuo is a 45 years older office employee. After 20 years of marriage, his wifey asked for a divorce and left him. Now, depressed, he spends the nights drinking alone, until one night a doll from the St. Marian Academy approaches him looking for a customer.
Original title
新・聖ヤリマン学園援交日記 THE ANIMATION
First air date
Jun. 27, 2014
Episodes