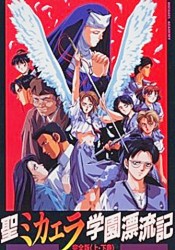 Sei Michaela Gakuen Hyouryuuki
Reborn as a woman named Aiko, the soldier rises as the military leader of a new crusade, successfully unites the world and abolishes all religion. Haunted by memories of a past life, Aiko travels backwards in time, and finds herself caught in an incredible battle to save the future.
First air date
Oct. 21, 1994
Something wrong? Report please.
Hentaisea Recommend