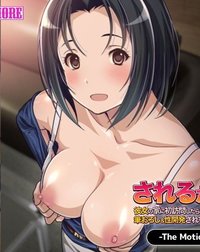 Sareru Ga Mama Motion Anime
The hottest cherry brush wholesale by an accomplished mushy married lady
With her who made it for the very first time After visiting her palace in hopes of her first-ever practice, it was Mamiko, her mommy,who wassupposed to beaway fromher on theday!
My first-ever date, I have been feek in love to receive a wealthy anime porno guidance of Mamiko.
It begins from milk blowing, local grope, bj, paizuri, ultimately chastity loss!
What will happen to me who is being sexually developed by Mamiko!?
Original title
されるがママ!!~彼女の家に初訪問したら、セックス好きな母親に筆おろし&性開発されてしまった件
First air date
Apr. 12, 2019
Episodes