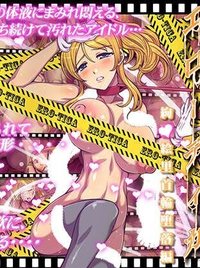 Sailor Uniform Idol Disgrace Animation – Erotikka's Degrading Choker
The hentai series here is a pornographic parody of the Love Live School Idol Project series. Here, we get to see the "naughtier" side of Eli Ayase, one of the most popular characters in the original franchise.
Watch her enjoy some of the brutal sex you can possibly imagine. Have fun with it, too.
Original title
制服アイドル陵辱アニメーション エローティカ 首輪堕落編
First air date
Aug. 06, 2014
Episodes