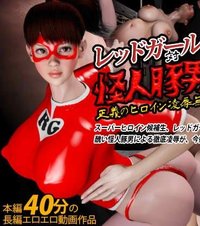 Red Girl V.s. Pig Man
Nahomi Tachibana, a lovely 18y.o. gal, is a honor college girl in supah leading lady Academy known as crimson chick.
Her graduation check-up is to win over a perverse pig stud.
She faces the guy in his stash-out, and is shocked by his strength.
And this gross pig fellow has his way with her…
40 mins of ero-ero CG flick product!
Original title
レッドガール対怪人豚男 正義のヒロイン凌辱無残
First air date
Mar. 30, 2014
Episodes