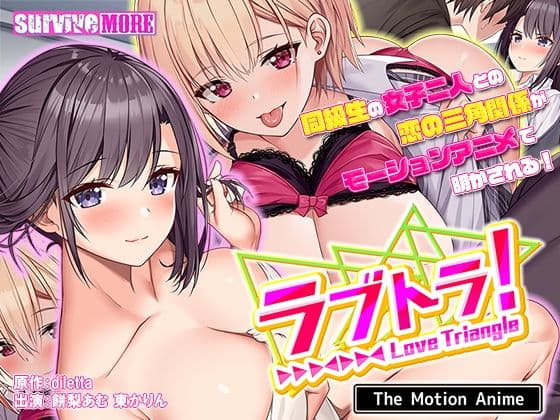 Rabu Tora -Love Triangle- The Motion Anime
Two cute girls in my class are fighting over me…! ?
"Im curious about the continuation of the anime, so can I stop by your house?"
Due to such circumstances, Yuri and Mana decided to come to Yusukes house after school. While spending time in the room, Mana takes a liking to Yusuke and suddenly approaches him…! When Yuri finds out about it, she asks Yusuke what he really means and it turns into a love triangle!?
Original title
ラブトラ!-Love Triangle- The Motion Anime
First air date
Jun. 24, 2022
Something wrong? Report please.
Hentai Games
Episodes